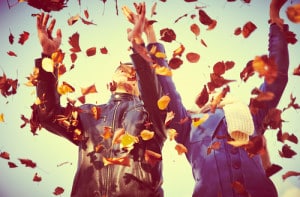 At James Stewart, DDS, our team loves caring for the smiles of the people in our community. We also like to take the time to remind our patients about everything their community has to offer. There are plenty of fun activities for the entire family. With the weather finally cooling, why not leave the house and see what Livonia, MI can offer?
See What Our City Has to Offer
The Civil War, A Long History Event: ON Sunday, September 27th the 17th Michigan, Company E Volunteer Infantry will put on the Guns 'N Gowns living civil war history event. The event will take place at Greenmead Historical Park, 20501 Newburgh Rd, Livonia, MI 48152 from 10am until 4pm. There will be demonstrations on facets of both soldier and civilian life.
Sunday Greenmead Tours: On Sundays you can you're the historic homes and buildings of Greenmead. The last Sunday of the month will include ice cream with paid admission. Cost of admission is $3 for adults and $2 for students. The gift shop will be open during the tours.
Table Tennis: You can enjoy table tennis at the Civic Park Senior Center on Monday and Thursdays. You don't need to bring a partner and admission is free.
Movie Day: The Civic Park Senior Center will be hosting a movie day on Monday and Friday for a dollar. The cost of admission includes a movie, drink, and popcorn. You can register and pay at the volunteer desk.
Line Dancing: You can learn to line dance at the Civic Park Senior Center on Tuesdays at 12:30pm. Admission is $4 and you don't need to register beforehand, just drop in.
Yoga: If you are a beginner and want to learn about Yoga, come to the Civic Park Senior Center Activity Room on Tuesdays. The fee is $3 and you will need to wear comfortable clothing and bring your own mat. No registration necessary.
Water Color Wednesdays: Learn to watercolor at the Civic Park Senior Center on Wednesdays. No admission, but you will need to bring your own materials.