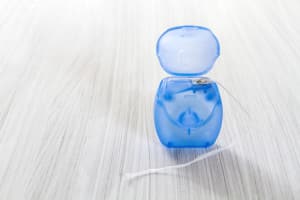 As the year comes to a close, we reflect on the things we enjoyed for 2015 and those aspects of our lives we would like to improve. When you're a dental professional, a lot of those resolutions tend to center on preventive care and associated benefits. As a result, we like to review dental hygiene routines and habits with our patients to ensure they are ready for a wonderful 2016 that includes continued oral health. Allow us to ask a few questions to make sure your flossing is on track.
Is Your Technique Correct?
Are you curving the dental floss around the side of each tooth in a shape that resembles a sideways letter "c" or simply moving it up and down? It is important that you curve the floss as you slide it up and down along your tooth to remove as much plaque and other particles as possible. If you have difficulty maneuvering with floss, you may reach for dental floss picks that provide improved control.
Are You Flossing Everything?
Are you paying attention to the areas of your smile that seem to trap debris and leaving the rest unflossed? For the best preventive care, it is essential that you floss between all of your teeth and that you floss each edge of each tooth – even those in the back – to avoid problems like tooth decay and periodontal disease.
Do You Like Your Floss?
Are you happy with your floss? If your floss is resulting in too much sensitivity or you just don't like the flavor, you are less likely to use it. Subsequently, you will become less likely to practice thorough home preventive care. Do yourself a favor – try out a variety of flosses and seek out flavors and textures best suited to your preferences for enjoyable dental hygiene.