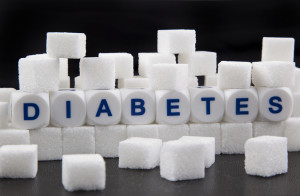 Have you heard of the oral-systemic connection? It means your oral health is connected to the overall health of your body. Research shows that your oral health is influenced by other health issues such as diabetes and heart disease, among others, and vice versa. Your Livonia, MI dentist, Dr. James Stewart, discusses the connection between diabetes and the health of your oral cavity in today's blog.
What Exactly Is Oral Health?
Oral health refers to the health of your mouth; teeth; gums; the mucosal tissue of the mouth and throat, tongue and lips; salivary glands; hard and soft palate; jaw bone; chewing muscles; supporting connective tissue; ligaments; and temporomandibular joints. Having good oral health means you are free of any chronic oral-facial pain; mouth, tongue, throat or other oral cancers; oral tissue lesions; cleft lip or palate; and any other oral diseases or conditions.
The Importance of Oral Health
Do you recognize the saying your eyes are the mirror to your soul? Well in the dental world there is another saying: your mouth is the mirror to your health.  A professional thorough oral examination can detect a number of health issues including immune disorders, nutritional deficiencies, microbial infections, certain cancers, injuries, and a number of systemic diseases including heart disease and diabetes. It can often be a two-way street. For instance, diabetics are at high risk for a host of oral conditions, but it is also believed that certain oral diseases can cause diabetes.
Keeping blood sugar levels under control can often be a challenge for diabetics. Poorly controlled diabetes means more sugar in the blood stream, saliva, and oral cavity.  Sustained sugar levels in the oral cavity means diabetics are more prone to the development of plaque and tartar because improperly managed diabetes can weaken white blood cells making it difficult to fight off harmful oral bacteria that metabolize those sugars and produce plaque and tartar. As a result, periodontal disease can develop eventually leading to tooth loss.
About Dr. Stewart
James R. Stewart, Jr, DDS, PC and our compassionate staff proudly serve patients of all ages from Livonia, Farmington Hills, Plymouth, Northville, Dearborn Heights, Garden City, and all surrounding communities. To schedule an appointment, call our office today at (734) 425-4400.