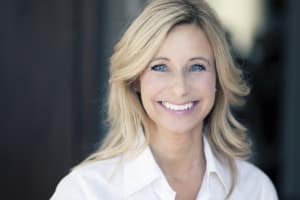 Are you a patient who is missing all of your teeth? If so, you are probably feeling extremely concerned with finding a solution right now. In addition to hiding your smile from others – which may be causing you to change your social life – you are certainly not enjoying the full range of foods you used to consider a staple in your diet. You are likely also finding that communicating verbally is something that causes deep frustration because you can no longer rely on your teeth when it comes to articulating your words. Fortunately, you can solve all of these problems by replacing your teeth with full dentures. To learn more about whether this treatment addresses your needs, look over the following:
What Is A Denture?
A denture is a dental prosthetic that replaces your full arch of teeth. You may wear an upper denture, lower denture, or both. Edentulous patients – or those missing all of their teeth – will wear one denture over each dental ridge for an immediate replacement of a complete series of teeth. Wondering how this is possible? Here's how a denture works: It begins with a high-grade acrylic pink base that represents your gum tissue. Within the base will rest beautiful high-quality acrylic or porcelain teeth replacements, restoring each tooth in your smile. You will place the denture in your mouth, where it will gain support from natural suction.
Why Should I Choose Dentures?
Full dentures offer a streamlined solution to patient suffering from complete tooth loss. Rather than dealing with surgeries or finding that you are not qualified for other prosthetics that rely on natural teeth for support, you can quickly improve your entire life by saying, "yes" to dentures. Learn more about the benefits:
Dentures are typically the most budget-friendly solution in the dental prosthetics world
You can replace all of your teeth quite quickly, which you cannot achieve with treatments like dental implants
You will regain your confidence in your appearance
Full dentures will allow you to speak clearly again and indulge in a much broader array of foods for better nutrition
ABOUT YOUR LIVONIA COSMETIC DENTIST:
James Stewart, DDS, and our compassionate staff proudly serve patients of all ages from Livonia, Farmington Hills, Plymouth, Northville, Dearborn Heights, Garden City, and all surrounding communities. To schedule a consultation, call our office today at (734) 425-4400.