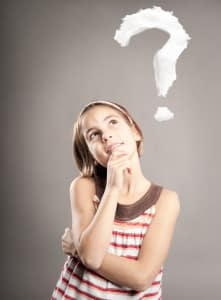 If you have scheduled a dental visit with us for your child, you have probably already come across the preventive treatment called "sealants." While you likely spend a good deal of your time focused on researching and selecting care options for your little one to promote excellent health, the world of pediatric dentistry may still be quite new to you. Rather than leaving you in the dark and simply making suggestions, we prefer to educate our patients and to ensure they feel confident about the choices they make, particularly when they make them on behalf of growing smiles. For an introduction into what to expect and whether your child needs dental sealants, we invite you to look over the following explanations:
Consult With Us
We will never blindly suggest a treatment for a patient. Instead, we begin preventive dentistry and all other forms of care by meeting with a patient and performing a thorough examination. We will gently take a look at your child's mouth and may also rely on the use of digital X-rays for a closer analysis. We will then speak with you about your child's oral health and your options. We suggest dental sealants for most children because the treatment is comfortable, quick, and offers benefits that address the needs of all young patients.
Understand The Treatment
A dental sealant is a thin plastic coating. We place sealants over the chewing surfaces of your child's back teeth. Why? Well, back teeth are difficult to reach, which can make teeth more vulnerable to tooth decay, particularly as your child is still learning how to properly care for his or her smile. Also, back teeth are full of little hiding spaces, like natural grooves, where bacteria and food easily becomes trapped. A sealant creates a physical barrier, so plaque and food cannot stick or hide. The result? Protection against tooth decay on back teeth surfaces – also, a happy child who is proud of those newly developing hygiene efforts.
ABOUT YOUR LIVONIA, MI DENTIST

:
James Stewart, DDS, and our compassionate staff proudly serve patients of all ages from Livonia, Farmington Hills, Plymouth, Northville, Dearborn Heights, Garden City, and all surrounding communities. To schedule a consultation, call our office today at (734) 425-4400.