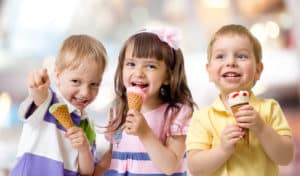 Few things can feel more challenging than when your child partakes in a sleepover. You won't be there, of course, to monitor your child's dental hygiene routine or sleep time. You know that brushing and flossing is of the utmost importance and you are quite consistent at your own home – but what to do when your child in under the supervision of other parents? Fortunately, we have a few tips for you that will help you deal with this part of keeping your child's smile safe and healthy.
Tip #1: Send An Overnight Bag
Don't make the assumption that the parents of your child's friend will have an extra brush for your little one. Instead, send your child with a toothbrush and toothpaste just in case. You may wish to purchase a cute travel pack to save space, so you can simply throw the brush and paste into a sleepover bag. Throw a travel-size floss into the mix, as well, in case your child needs it.
Tip #2: Speak With Parents
It's always a good idea to speak with the parents of your child's friend to find out what their usual dental hygiene habits are. Let them know that it is perfectly okay to have your child join in on the usual nightly brushing and flossing session – or that it's okay for them to check in with your child to ask if he or she has brushed and flossed for the night.
Tip #3: Give Your Child A Call
Does your little one travel with a cell phone? Send a quick text or call to say goodnight and remember to ask if your child has brushed and flossed. Or, feel confident about contacting the parents of your child's friend to speak with your son or daughter. The more consistent your child's dental hygiene habits become, the easier it will be to trust that brushing is simply going to become a part of their natural nightly routine.