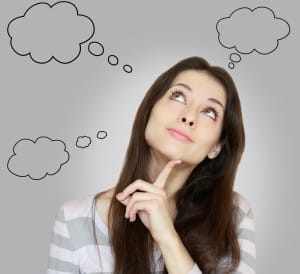 Your dental checkups protect your smile, acting as a main component of your preventive care. However, you may not think much about your checkups – in some cases, this may be another type of appointment you show up for during your lifetime that becomes completely routine. While our primarily goal is ensuring you visit us once every six months, we are also dedicated to making sure our patients feel like they know why they're coming to see us and that additional knowledge provides some urgency regarding consistent care. Before you overlook some wonderful benefits of checkups, we encourage you to keep the following things in mind for an exceptional experience:
It's Comfortable
A dental checkup is completely comfortable, so there's no reason to hesitate. We will thoroughly examine your mouth using gentle yet thorough techniques. To begin, we will check your mouth visually. We will then incorporate the use of advanced imaging technology for a closer look at your oral structures. Remember, your comfort is our top priority. In addition, you only need to show up once every six months, so checkups are just as convenient as they are comfortable.
Ask Your Questions
We ask that you please keep the following in mind: Your dental checkup is a wonderful opportunity to speak with us about your thoughts, questions, hopes, and concerns. If something doesn't feel quite right, ask us about it – we are always happy to provide explanations for you. Or, if you have been thinking about making changes to your smile – perhaps you are interested in cosmetic treatments – this is a great time to speak with us about your options.
We Use Advanced Technology
Your dental checkup is primarily focused on monitoring your oral health. Unfortunately, it is difficult for you to identify problems on your own in many cases because some diseases begin without any symptoms at all. The good news is that we can check for problems long before they become obvious – this is possible thanks to advanced technology, such as DIAGNOdent, which discovers tooth decay in its earliest stage. We will also take X-rays, digital photos, and screen you for oral cancer.
ABOUT YOUR LIVONIA, MI  DENTIST:
James Stewart, DDS, and our compassionate staff proudly serve patients of all ages from Livonia, Farmington Hills, Plymouth, Northville, Dearborn Heights, Garden City, and all surrounding communities. To schedule a consultation, call our office today at (734) 425-4400.