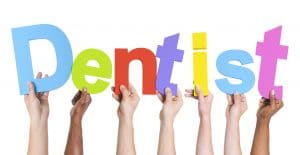 Today is an absolutely lovely day to set up a dental checkup with our Livonia, MI practice! If you hadn't considered this when you got out of bed this morning, we think you might want to consider this as a goal to put on your list for the day. "But why schedule a visit today?" you may ask yourself. When you reflect on the fact that what you need to do to keep your smile healthy is pay attention to your care at home and see our team for the two-times-every-year checkups and cleanings you need, you start to realize: Today is as good a day as any if you don't have your next visit ready to go (or if something has come up). Find out more!
You're Always On Time
If you're always on time with your dental checkups but you haven't scheduled your next one yet, then don't let your never-late-scheduling-care running streak end! We like to remind you when we can to go ahead and call us ahead of time. When you're early with contacting us, you have a better chance at scheduling the exact date and the exact time that you prefer. We appreciate your dedication to your preventive care and look forward to seeing you!
It's Been Quite A Long Time
On the other hand, if you are someone who would love to be coming in for your dental cleanings and dental checkups just as we instruct you to do but it's been a little bit (or a very long while), that is perfectly okay! This reminder is for you, too! Don't feel the need to hesitate or hide if you feel like you probably should have seen us a very long time ago. Simply make today the day that you call our practice, let us know you're ready for your dental checkup, and we can start with you from there!
You Noticed Something Different
If you notice something different: Anything at all, whether it's that your gums look swollen or red, you have a toothache, your mouth feels weird, things taste strange, etc., don't wait. When you're on top of things and come in for a dental checkup ASAP, it's always for the absolute best!
Set Up Your Checkup ASAP To Protect Your Teeth
Keep in mind that when you schedule dental checkups with our team, you're providing your smile with substantial protection. James Stewart, DDS, and our team serve patients from Livonia, MI, as well as Farmington Hills, Farmington, Plymouth, Northville, Novi, Dearborn Heights, Dearborn, Garden City, Westland, Redford, and the surrounding communities. To schedule a consultation, call our office today at (734) 425-4400.