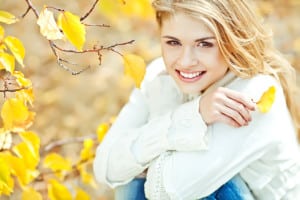 Have you been painstakingly seeking out a way to improve the beauty of your smile? For some patients looking for a brighter smile, minor extrinsic (or external) stains are quite easy to address with teeth whitening. However, for other patients who find out that the usual whitening methods are insufficient, the ability to deal with a dim, yellowed, or lackluster smile can begin to seem impossible. The good news is that we offer deep bleaching for stubborn smile stains. Not sure if this cosmetic solution is right for you or what it actually entails? Test your knowledge by taking this quiz:
Deep Bleaching True-or-False Quiz
True or False: Deep bleaching and teeth whitening are the same thing, we just use different terms for variety.
True or False: Deep bleaching offers effective stain fighting for patients suffering from medicine-based stains, such as those caused by tetracycline.
True or False: If you don't have medicine-based stains, deep bleaching is not for you.
Answer Key
False. Both deep bleaching and teeth whitening address discolored teeth. However, these two terms signify different types of cosmetic treatments. First, teeth whitening utilizes a single treatment with the use of bleaching gel. This means you will bleach your teeth in our office or at home, lifting extrinsic (surface level) stains. Deep bleaching combines home treatment as well as in-office treatment for superior whitening, which is geared toward patients with deep stains.
True. If you have taken tetracycline, one of the side effects may have included stains deep within your teeth rather than on the surface level. If this is the case, you cannot reach these stains with over-the-counter whitening or general professional teeth whitening. Instead, you will need deep bleaching for a system that penetrates your teeth.
False. There are other reasons you may require deep bleaching. Your stains may simply be extremely stubborn or severe. Or, you may have suffered some sort of trauma that caused the deeper layers of your teeth to become discolored. Your best bet is to speak with us to determine the appropriate solution for your needs.
ABOUT YOUR LIVONIA, MI DENTIST:
James Stewart, DDS, and our compassionate staff proudly serve patients of all ages from Livonia, Farmington Hills, Plymouth, Northville, Dearborn Heights, Garden City, and all surrounding communities. To schedule a consultation, call our office today at (734) 425-4400.