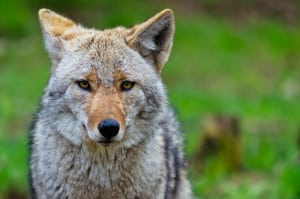 Are you a big fan of all of nature's creatures? Do your children want to spend time in the great outdoors, taking in the sights of new and interesting animals? If so, you will love attending these upcoming events that promote the protection of wild animals, while offering some very enjoyable education.
About The Event
The Creature Conservancy is a non-profit that rescues animals in need of help, while providing education about these treasured parts of wildlife with enjoyable events. For the month of January, enjoy learning more about "Cooper" the coyote that will be featured until February rolls around. You and your family will also have the chance to see (and possibly meet) a slew of other interesting creatures, from skunks and turtles to kangaroos!
Event Location
This event will take place at The Creature Conservancy, located at the following address:
4950 Ann Arbor-Saline Rd
Saline, MI 48176
Event Date and Time
This event will take place on Saturdays and Sundays in January of 2016 from 1:00pm to 5:00pm, including the following dates:
January 2nd and 3rd
January 9th and 10th
January 16th and 17th
January 23rd and 24th
January 30th and 31st
Event Invite List
Individuals of all ages are invited!
Event Admission
Admission entrance fee varies, so consider the following:
Adults (and children 13 and older): $8 per person
Children (ages 2 through 12): $6 per person
Young children (under 2 years of age): Free
Contact Information
For further information, you may contact The Creature Conservancy at (734) 929-9324.