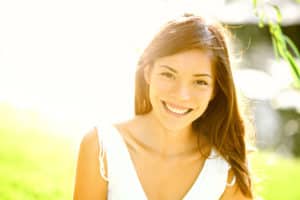 Before you head out on the vacation of a lifetime, or to attend your best friend's wedding this summer, don't you want to make sure your smile is ready for the upcoming photo ops, and the priceless memories alike? If you want to ensure your smile is selfie-ready, and beautiful before summer vacation begins, talk to your cosmetic dentist about the fast ways you can improve your smile's appearance, just in time for fun in the sun!
When Is Professional Whitening the Answer?
Professional teeth whitening is one of the most common and most popular forms of cosmetic dentistry currently available. That is because it can help quickly address one of the most common concerns of many people, staining and discoloration.
Unlike over-the-counter whitening products, which can vary greatly in effectiveness, professional whitening is designed to create noticeable results quickly, often lightening teeth by eight shades in a single course of treatment.
Are Size or Shape Issues Causing You Insecurity?
Cosmetic bonding and contouring are other popular options, because like teeth whitening, they are both fast and affordable. These treatments can be used to address a variety of issues, including permanent staining, disproportionately shaped or sized teeth.
Porcelain veneers can correct similar issues, but with even longer-lasting results. That is thanks to porcelain's strength and stain resistance, which make them incredibly similar to natural teeth enamel. In fact, patients can care for their veneers the same way as their natural teeth, with gentle toothpaste and regular checkups and cleanings!