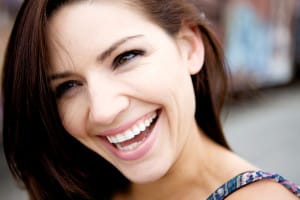 Cosmetic dentistry offers a variety of wonderful solutions for smile improvement but that doesn't mean you know what to expect. In fact, we find many patients dismiss this effective option to address esthetic imperfections because they assume it simply isn't appropriate for their needs or that they will fail to qualify. The great news is that most patients make excellent candidates for cosmetic services – in addition, what you may think of as an overwhelming project is something we can address with a carefully crafted treatment plan. Ready to have your questions answered, so you can feel good about seeking a more beautiful grin? Learn more by taking the following true-or-false quiz:
Cosmetic Dentistry True-or-False Quiz
True or False: If you want a whiter smile, your only option is teeth whitening.
True or False: Cosmetic dentistry is something we typically suggest for patients in their 20s and 30s – other ages do not qualify.
True or False: You don't have to worry about picking one particular cosmetic treatment. You have access to many options, which we may combine to address multiple esthetic concerns.
Quiz Answer Key
False. You can improve the whiteness of your smile through a variety of means. Teeth whitening provides patients with a simple way to achieve allover whitening with the use of bleaching gel. However, if you have extremely stubborn stains or inconsistent staining, you may choose to make over your smile with porcelain veneers. Or, you may wish to address isolated stains with dental bonding. We will use color-matched composite (an acrylic resin material) to camouflage the concern.
False. Improving the beauty of your smile with cosmetic dentistry is something that is appropriate for patients of almost any age, from teenagers on up.
True. You will not have to choose a single imperfection and improve only that one area (but you may if you would like). An exciting aspect of cosmetic treatments is that we can combine them according to your needs. You may wish to lengthen teeth and whiten them, fill spaces between teeth and smooth borders, or a number of other combinations. We will provide you with a unique treatment plan.
ABOUT YOUR LIVONIA, MI DENTIST:
James Stewart, DDS, and our compassionate staff proudly serve patients of all ages from Livonia, Farmington Hills, Plymouth, Northville, Dearborn Heights, Garden City, and all surrounding communities. To schedule a consultation, call our office today at (734) 425-4400.