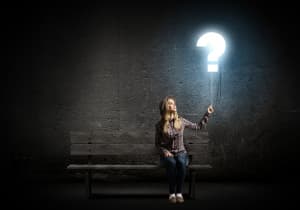 When you think about it, deciding whether something is wrong with the way your smile looks (cosmetic) or with its health (restorative) seems like a pretty easy thing to determine. However, you may find yourself a bit confused when certain problems arise. For instance, maybe you break your tooth. It no longer looks beautiful like it once did – but is also threatening your overall oral health and your tooth itself is no longer healthy. Rather than wondering any longer about the ways to distinguish between these fields of dentistry, we encourage you to learn more about the differences between cosmetic and restorative dentistry. The more you know about what to expect and how to care for your teeth, the more confident and comfortable you are likely to feel when it comes to providing excellent dental care for your smile. Read further:
About Cosmetic Dentistry
Cosmetic treatments focus solely on improving the appearance of your smile. Cosmetic damage involves flaws that harm the way your smile looks but not its health. We may suggest one of the following treatments to better the esthetic value of your grin:
Porcelain Veneers: Veneers include super-thin ceramic shells that we bond to the visible portion of your teeth to improve nearly every aspect of their appearance.
Teeth Whitening: Whitening includes the use of bleaching gel to brighten and whiten your smile if it has become affected by discoloration.
Bonding: Bonding is a cosmetic process that adds the illusion of more tissue to your teeth to improve imperfections like small gaps and chips.
Contouring: Contouring is a subtractive cosmetic dentistry treatment that removes a tiny bit of your enamel to smooth away problems.
About Restorative Dentistry
Restorative dentistry focuses on rejuvenating your oral health and the structure of your teeth and gums to their original state. This may include the following:
Tooth-Colored Fillings: Filling address and remove tooth decay, repairing your tooth after a cavity.
Crowns: A crown is a hollow, artificial tooth that offers full coverage and support to your tooth.
Bridges: A bridge is a series of artificial teeth that replace one or up to three teeth in a row.
Partials: Partials complete your smile in the wake of severe tooth loss.
Dentures: Dentures are prosthetics that replace an entire arch of missing teeth.
Dental Implants: Implants replace your tooth's roots and support a dental crown or other prosthetic.
Root Canal Therapy: Root canal treatment removes infected or damaged dental pulp to save your tooth from an extraction.
Mouth Reconstruction: Full-mouth reconstruction addresses the comprehensive concerns of your mouth, which may include decay, misalignment, missing teeth, and more to guide you back toward excellent oral health.
ABOUT YOUR LIVONIA, MI COSMETIC DENTIST:
James Steward, DDS, and our compassionate staff proudly serve patients of all ages from Livonia, Farmington Hills, Plymouth, Northville, Dearborn Heights, Garden City, and all surrounding communities. To schedule a consultation, call our office today at (734) 425-4400.