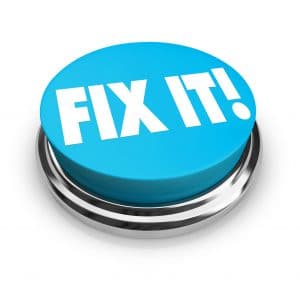 There may be some issues that affect your smile, which end up seeming so small to you that you assume cosmetic care won't be something we will offer. You assume we will consider the blemish or concern "insignificant" and, as a result, you decide to just keep the worry to yourself, rather than to let us know you'd really like to make things better. Our Livonia, MI team wants you to remember that any type of damage, whether it's just esthetic or something to do with your overall oral health is always considered significant. So, rather than place value of any kind on the matter, which causes you determine whether or not it's worth of care, simply come see us.
#1: When You Have A Chip
When you have a chip on your tooth, you may spend lots of time looking at it in the mirror. You may stand quite close to the mirror, practice speaking, back away, and try to determine whether this is something anyone else will notice. While we appreciate that you may assume you should camouflage the issue on your own, we remind you that this is an issue that patients very commonly wish to address with cosmetic care. We may be able to smooth the area with contouring or bonding may be your best bet. Find out only when you come in to talk with us!
#2: When It's Just A Craze Line
Again, you might realize that you are probably the only one who can see that craze line in your tooth (it's a very, very slim fissure that you might be able to see when you stand quite close to the mirror and the lighting hits your smile just right). However, you are more than welcome to talk with us about how relying on dental bonding might work for you! Ask us about cosmetic care soon.
#3: When It's A Tiny Little Stain
Unhappy because of a little stain on a tooth? You're not the only one who finds this to be a bothersome issue. Many patients are unhappy with the idea of a blemished tooth, which is why we suggest you talk with us about how cosmetic care can help (it absolutely can and is worth the effort). Talk with our team soon!
Come In For Beneficial Cosmetic Care For The Big And Little Things
Don't stay away because you don't know how we will be able to help you. Instead, come in ASAP to find out which treatment will work for you! James Stewart, DDS, and our team serve patients from Livonia, MI, as well as Farmington Hills, Farmington, Plymouth, Northville, Novi, Dearborn Heights, Dearborn, Garden City, Westland, Redford, and the surrounding communities. To schedule a consultation, call our office today at (734) 425-4400.