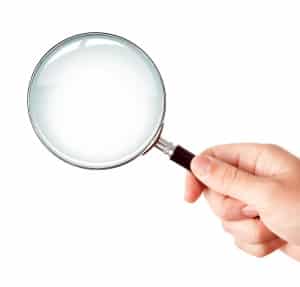 Did you know that we suggest you visit us once every six months for a dental checkup? You have likely heard us recommend that you schedule your next appointment the moment you get up from our chair and there's a good reason for that. During your preventive visits, we have the ability to monitor your oral health and keep a close eye on it every time we see you. This close watch allows us to detect problems the moment they happen, so they do not have time to flourish and cause significant damage. Wondering just what it is we are looking for when we examine you? Learn more with the following:
Bite Concerns
Your occlusion is the way your top and bottom teeth fit together when you bite down – we often simply call this your "bite." First, a malocclusion – or poor bite – may make you feel unhappy simply because you dislike the way it looks. However, this can lead to serious problems. When your teeth fit together poorly, it can cause you to attempt to adapt by shifting your jaw in unusual ways – this can lead to jaw joint strain. You may also suffer from bruxism – teeth grinding – that can damage your teeth. We will look for these concerns and offer comfortable, non-invasive treatment.
Problems With Your Gums
You may spend a lot of time focusing on your teeth but your gum health is just as important. When you suffer from gum disease, the effects can become widespread. We offer periodontal treatment when this happens, so you can restore your gum health, while protecting your teeth and jawbone from serious side effects. The sooner we detect inflammation, the greater our ability to reverse the problem completely.
Oral Cancer
We screen for oral cancer during dental checkups. Cancer begins in a pre-cancerous stage and progresses from there. When we catch it immediately, your chance of enjoying successful treatment greatly improves.
Tooth Decay
You may begin suffering from the very introduction of a cavity without even realizing it. When we detect tooth decay early, we can quickly provide a filling to keep it from progressing. This will protect your tooth, while erasing the possibility of a severe cavity or infection.
ABOUT YOUR LIVONIA COSMETIC DENTIST:
James Stewart, DDS, and our compassionate staff proudly serve patients of all ages from Livonia, Farmington Hills, Plymouth, Northville, Dearborn Heights, Garden City, and all surrounding communities. To schedule a consultation, call our office today at (734) 425-4400.