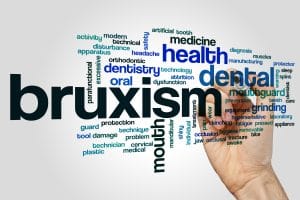 Are you noticing that you've been grinding your teeth lately? Do you do this in your sleep and you would never have known had your significant other not mentioned it? Maybe you don't clench on purpose but you're aware that it's happening, particularly when you're stressed. Whatever the case, if you are dealing with bruxism disorder, then you need treatment (and suggestions) to address the problem and keep symptoms from worsening. Let's talk about how we can help you!
Listen To Our Advice
First, you are going to want to listen to our advice if you are having problems that are probably the result of bruxism disorder. Of course, a main part of our advice includes agreeing to treatment. In addition, we will also talk with you about things you should avoid as part of your lifestyle, so you can limit the chance of making bruxism worse. These types of suggestions may include things like:
Don't chew gum
Don't eat foods that are very difficult to eat (something very chew, for example)
Don't chew on anything other than food (like your nails)
Find ways to relax
Watch out for excessive caffeine consumption
Take Oral Appliance Therapy Seriously
Now, about bruxism disorder treatment: We offer it! You may be relieved to discover that it's going to come in the easy-to-use, drug-free form of a mouthguard. We call it "oral appliance therapy." By wearing the guard, it will let you sleep without the grinding, the clenching, and the damage that results when you don't have anything padding your bite.
See Our Team Soon For Bruxism Care
We offer oral appliance therapy, so you can enjoy improvement with bruxism as symptoms melt away. James Stewart, DDS, and our team serve patients from Livonia, MI, as well as Farmington Hills, Farmington, Plymouth, Northville, Novi, Dearborn Heights, Dearborn, Garden City, Westland, Redford, and the surrounding communities. To schedule a consultation, call our office today at (734) 425-4400.