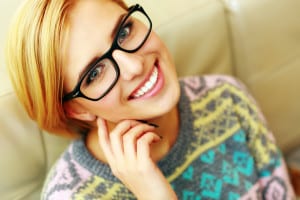 How much do you know about how to improve problems with your teeth that detract from your smile? You likely know that choosing a cosmetic treatment will help. But what about softening pointed teeth, smoothing out oddly shaped tooth borders, or improving texture issues? When it comes to carefully removing a small amount of tooth tissue to improve the overall appearance of your smile, we encourage you to learn more about tooth contouring. Are you beginning to think contouring may offer the improvements you desire but you would still like to learn a bit more? Consider the following fast facts while you decide:
Tooth Contouring Fast Facts
Contouring is a simple, comfortable procedure – in most cases, you will not need an anesthetic.
We will meet with you before we begin to determine the source of your disappointment regarding your smile. This will allow us to pinpoint the areas you dislike, while creating a customized treatment plan to smooth the appropriate areas.
You will likely only need to schedule a single visit to achieve your smile goals with tooth contouring because it is a straightforward, streamlined process that can make big improvements with conservative changes.
To contour your teeth, we will use a gentle polishing instrument that will remove a very tiny portion of your tooth's outermost layer – this layer is known as "enamel."
We will only remove part of your enamel if your teeth have a sufficient amount, which we may ascertain through the use of advanced imaging, such as digital X-rays.
Tooth contouring may improve pointed teeth, such as your canines, that appear too pointy or that cause you comfort problem as a result of their sharpness.
We may suggest contouring to carefully reduce the tissue on a tooth that overlaps another – in mild cases of this type of a gently rotated tooth or overcrowding, we can improve the appearance of your alignment without braces.
Contouring can gently smooth the texture of a tooth that has suffered from minor pitting.
We may suggest tooth contouring to reduce the length of a tooth that looks longer than those surrounding it.
The overall goal of contouring is to gently reshape your teeth so you feel proud of your beautifully sculpted, consistent smile.
ABOUT YOUR LIVONIA COSMETIC DENTIST

:
James Steward, DDS, and our compassionate staff proudly serve patients of all ages from Livonia, Farmington Hills, Plymouth, Northville, Dearborn Heights, Garden City, and all surrounding communities. To schedule a consultation, call our office today at (734) 425-4400.