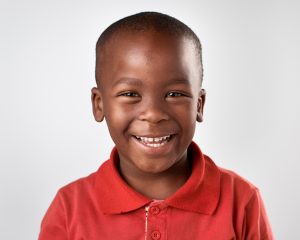 In our last blog, we explained how orthodontic treatment could help adults breathe easier and enjoy improved facial esthetics. However, we also have the same treatment options to help children, guiding the growth of their jaw and facial structures to improve oral health. In today's blog, your Livonia, MI, dentist will look at children's orthotropic treatment with Biobloc appliances.
The Causes of Poor Bite Balance and Air Passages
As children grow, the shape of their mouth changes. However, various issues could impact how the jaw, face, and oral structures develop, leading to complications that partially obstruct airflow or lead to issues with facial esthetics, such as a weak chin. Your little ones could be more likely to experience shallow breathing or sleep disorders, which in turn has a major impact on their experiences in the waking hours.
Impacts on Children
When kids have issues with oral structures that impact their rest, they could wake in the night, having trouble falling asleep or staying in bed, and may kick, talk, or walk in their sleep. Waking up can be difficult, and your little one could be more likely to have trouble concentrating in school, or may be prone to tantrums. Many people actually misdiagnose kids for ADHD due to issues with sleep. To prevent them from falling behind on emotional and educational milestones, and to lower the risk of dental misalignment and sleep apnea in the future, they need treatment.
Creating a Custom-Made Appliance
We start with an initial assessment, in which we ask questions about their sleep habits and experiences during the day. Form there, we will carefully examine the teeth, oral structures, and more with advanced digital technology. If we find your child benefits from orthotropic treatment, then we will take detailed images and measurements, using them to create a 3D model. Next, we create an oral appliance that is worn at night. The Biobloc device is custom-made for a comfortable fit, and helps guide the growth of the jaw and oral structures. This not only improves facial esthetics with time, but lowers the risk of misalignment and ensures open airways so your child rests easier. No need for surgery, instead a simple and non-invasive oral appliance is ready to help you. If you have any questions about treatment for kids, or about our approach to adult orthotropics, then contact our team today to learn more.
DO YOU HAVE QUESTIONS ABOUT ORTHOTROPIC TREATMENT FOR KIDS?
Our team understand the impact these issue shave on kids, and we know how to address the issue with advanced and custom oral appliances. For more information on our approach to children's dentistry, then call the office of James Stewart, DDS in Livonia, MI, today at (734) 425-4400.