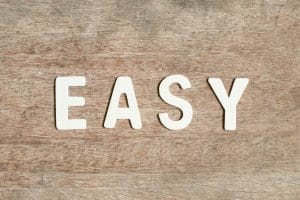 Of course, if you develop a cavity, our Livonia, MI team offers the beautiful tooth-colored fillings you need to restore your smile, say goodbye to the problem, and get your tooth healthy again (as your smile is back to its old self). What you'd prefer, though, is to just avoid the whole tooth decay experience altogether, so you can just maintain your oral health, enjoy your spot in the no-cavity club, and that's about it. Is this possible, you ask? Our answer is: Definitely! Consider some shockingly easy reminders that will help you do just that.
Reminder: Rinse!
Want to avoid tooth decay and other problems that can bring you to our practice for restorative care? Rinse. Rinse with water. Do it when your mouth feels dry. Rinse your smile after you eat meals, snacks, or other beverages. When you do so, you remove the harmful particles that contribute to cavities. Feel free to drink that water, too, to ensure you're hydrated (which then lets your saliva remain plentiful, as it also contributes to protection against decay!).
Reminder: Do The Dental Hygiene Thing Just Right
Follow the dental hygiene outline we provide for all patients (brushing 2x a day, flossing 1x a day) and you'll be addressing the bulk of what is required to avoid cavity formation!
Reminder: Don't Skip Professional Care
It seems like your care at home is all you need but don't forget: You need cleanings, too (to remove plaque and tartar you're just not reaching) and checkups (so we can identify any factors that encourage decay or identify early signs of decay that you can stop!).
Reminder: It's Not Just Sugar
You might think that the only thing standing between you and a completely healthy, cavity-free smile is sugar. Think again! While sugar is one thing that feeds the bacteria within plaque (which then release acids, as they digest those sugars, which will lead to cavity development), there's more involved. Failing to brush and remove plaque, as mentioned, is a big one. Anything else that leads to an acidic environment in your mouth? It also encourages tooth decay. So drink enough water, avoid and treat dry mouth, be careful with acidic foods and beverages (which are just as dangerous as sugar). As mentioned, rinse, keep your smile clean, and you'll stay on track!
Maintain Your Spot In The No-Cavity Club
Enjoy a smile that does not include the development of cavities by remembering to follow through with the simple care we suggest for a smile that's clean and free of excess bacteria. Set up your next checkup soon! James Stewart, DDS, and our team serve patients from Livonia, MI, as well as Farmington Hills and the surrounding communities. To schedule a consultation, call our office today at (734) 425-4400.