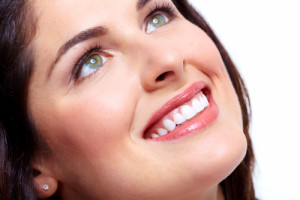 Interested in brightening your smile with cosmetic dentistry? A beautiful smile can offer improved confidence and help you make a great first impression. However, which procedures will work best? How do you know what is necessary to improve the beauty of your smile?
Common Cosmetic Treatment Options
Teeth Whitening: Professional teeth whitening can remove discoloration and brighten smiles by multiple shades. We provide an in-office procedure that removes stains in under an hour. For those who want to obtain a brighter smile from home, we can offer whitening trays. Optimal results may take between a week and ten days. Unlike store bought systems, professional treatment offers reduced sensitivity and longer lasting results.
Dental Bonding: Often you may end up chipping a tooth. When a tooth becomes damaged, we can repair it with dental bonding. The bonding procedure involves adding several layers of composite putty to the tooth to build up missing structure. The entire procedure takes one visit.
Dental Contouring: To remove pits and grooves in the surface of the teeth, we can simply remove a very small layer of structure. This can also be used to dull overly pointed teeth and correct overlapping teeth. We often recommend this procedure in conjunction with dental bonding.
Porcelain Veneers: We can a use thin restoration to instantly transform the appearance of a tooth. Made from strong and stain-resistant porcelain, this restoration looks natural and provides years of quality improvement. We can repair and reshape teeth, mask discoloration and misalignment, and close gaps between teeth.
Dental Implants: What if you are missing one or more teeth? We can replace a tooth by inserting a dental implant. The replacement tooth bonds with the jawbone like a natural tooth. In many cases, implants have been known to last as long as 25 years. Implants can help prevent the misalignment and facial collapse that often accompanies tooth loss.
ABOUT YOUR LIVONIA COSMETIC DENTIST:
James Steward, DDS, and our compassionate staff proudly serve patients of all ages from Livonia, Farmington Hills, Plymouth, Northville, Dearborn Heights, Garden City, and all surrounding communities. To schedule a consultation, call our office today at (734) 425-4400.