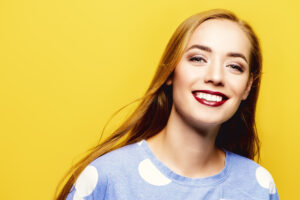 Everyone wants to look their best during the summer. Whether it's by the pool, or at a cookout, we all know it's the time to get together.
That also makes it the ideal time to get your teeth whitened. With our procedure, you can quickly and effortlessly refresh your smile and be ready for any photo!

Today, your Livonia, MI dentist talks to you about how you can brighten your smile for the pool or the cookout.

Why now?
Summer is always active, and right now, we are seeing huge amounts of social gatherings. People are ready to interact once more, and that means seeing a lot of smiles!
People have weddings in the summer. We have outdoor cookouts with all the friends and neighbors. And who can forget the pool? With all these social activities, we're weeing each other's faces more than we have in a long time.
And the amount of photographs we're taking is skyrocketing, as well! We need to look our best for the sake of history, so our grandchildren can see us at our best. 
Why Whiten?
Whitening your teeth is a simple procedure that you can have safely performed in our office. We use a bleaching gel that gently lifts stains to the surface. Our procedure takes special care to ensure that the strength and integrity of the teeth are not damaged.
Patients are often frightened at the possibility of increased sensitivity in the teeth. Whitening technology has progressed significantly over the past few years, and the health of your smile is the most valuable aspect to us.
Once the gel has been applied to the surface of the teeth, we activate it utilizing a high-powered light. After a few minutes of exposure, you'll be ready to go! Patients are often astounded at how short the procedure can be.

Why Not?
Simply put, there's not much in the way of reasoning to avoid having your teeth whitened. Do not put this off while there is an easy and affordable option available!

There is no follow-up appointment or long schedules, this procedure is quick and easy. This can also be a much more affordable solution for people who are looking at cosmetic dentistry. Often a whitening does wonders and people rethink getting porcelain veneers.


ABOUT YOUR LIVONIA, MI, DENTIST:
James Stewart, DDS, and our compassionate staff proudly serve patients of all ages from Livonia, MI, as well as Farmington Hills, Farmington, Plymouth, Northville, Novi, Dearborn Heights, Dearborn, Garden City, Westland, Redford, and the surrounding communities. To schedule a consultation, call our office today at (734) 425-4400.