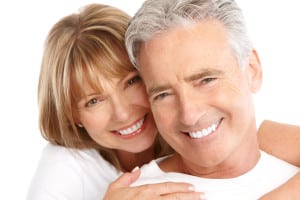 No matter the type of decision you are making for your smile, you may find yourself feeing the need to do thorough research. This is always something we applaud because patients who feel informed and educated before they make a final choice tend to feel satisfied and confident about their selections. As for choosing a dental bridge to replace missing teeth, we are more than happy to answer your long list of questions you have no doubt gathered up. Learn a bit more, so you can stop worrying about the future of your grin and can instead start looking forward to your complete smile.
Questions and Answers: Bridges
Question: I'm hoping for my prosthetic to last – how many years of wear can I expect out of a dental bridge?
Answer: Your dental bridge may last for many years, so you can look forward to enjoying your complete smile without worry. In general, the life of a bridge lasts around five to 10 years – however, some bridges last for 15 years or more.
Question: Can I change my mind after I receive a bridge? What if I decide in the future that I would like dental implants?
Answer: Of course. The bridge is fixed, which means we will need to remove it (you cannot take it out on your own). You may then opt for dental implants as long as you have a healthy jawbone and are fit for surgery.
Question: Does a dental bridge offer better stability than a partial denture? I'm confused about these two options.
Answer: Yes. A partial denture is a removable prosthetic that relies on suction and the security of clasps that sit over your teeth. A bridge is "fixed," which means we will cement it over your teeth. It will simply remain in place on a daily basis.