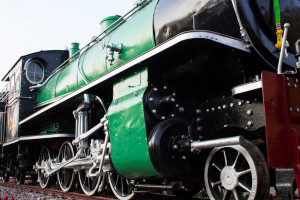 Are you a family of history buffs or are you just looking for something interesting and mesmerizing to do?  Dearborn MI features 4 one-of-a-kind attractions including The Henry Ford Museum, Greenfield Village, a factory tour, and an IMAX. Take in all four at once, or one at a time. Your Livonia, MI dentist, Dr. James Stewart suggests starting with a day with the family learning about and exploring three centuries of American life at Greenfield Village, Dearborn MI.
What: Greenfield Village
Where: The Henry Ford, 20900 Oakwood Blvd., Dearborn, MI 48124-5029
Hours: Open 7 days a week from 9:00 AM to 5:00 PM until November 2nd 2014
Cost of Admission: Adults $24; Seniors (62+) $22; Children (5-12) $17.50; Children (4 and under) FREE; Members FREE
Parking: $5.00; Members FREE
About
Take part in the celebration of people whose unbridled optimism came to define modern-day America by stepping back in time and taking in the sights, sounds, and sensations of America's past at Greenfield Village, Dearborn MI. It is as if stepping into an 80-acre time machine featuring 83 authentic, historic structures, from Noah Webster's home (where he wrote the first American dictionary), to Thomas Edison's Menlo Park laboratory, to the courthouse where Abraham Lincoln practiced law.  But don't stop there. You can also:
Take a ride in a genuine Model T
"Pull" glass with world-class artisans
Watch an 1867 baseball game
 Ride a train with a 19th-century steam engine
Choose your lunch from an 1850s menu
Spend a quiet moment pondering the home and workshop where the Wright brothers invented the airplane
About Dr. Stewart
James R. Stewart, Jr, DDS, PC and our compassionate staff proudly serve patients of all ages from Livonia, Farmington Hills, Plymouth, Northville, Dearborn Heights, Garden City, and all surrounding communities. If it's time for a professional cleaning, call our office today at (734) 425-4400, to schedule an appointment.