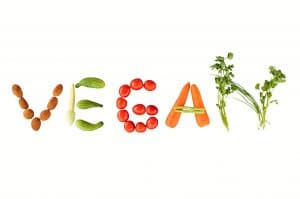 You may ask yourself what to do when you know that you need calcium to build strong bones and strong teeth but you're a vegan. The usual suggestions you hear about frequently include some form of dairy that is not part of your lifestyle. Of course, you can always rely in part on supplements but as any dentist will tell you, the best thing to do is to ingest vitamins and minerals naturally through the foods that you eat. Where to begin, you may wonder to yourself? Our Livonia, MI team has some helpful hints for you (and things we think you really need to remember).
Consider The Food Choices
Begin by considering the fact that there may be some food choices that are nice and high in calcium that you haven't been eating (or that you've been eating but haven't even realized are good options). Ready for some calcium-packed solutions for strong teeth? Here we go: Consider adding chia seeds to your cereal, grab a handful of almonds, enjoy tofu as a protein and calcium source, nibble on sunflower seeds, chow down on edamame or broccoli…see how many choices you have? They just keep on going!
Don't Completely Rule Out Supplements
Remember that since you really don't want to have to visit us for restorative care because of weak teeth, you should probably talk with your doctor about your calcium intake if you are at all worried. While we don't suggest relying solely on supplements to allow you to get your calcium, they can certainly help you if you're falling short! Not sure which to use or how much you really need? That's where your general practitioner comes in.
Remember To Tell Us!
Another good thing to remember? It's a good idea to talk with us and tell our team if you are a vegan. This will ensure we don't go on and on about the benefits of drinking your milk! Instead, we can talk with you about foods and nutritional choices that will work for your lifestyle instead to promote strong teeth.
Learn About Protecting Your Smile With Us
Remember to talk with our team about any aspect of your smile care that you need assistance with and we will be more than happy to help you! James Stewart, DDS, and our team serve patients from Livonia, MI, as well as Farmington Hills, Farmington, Plymouth, Northville, Novi, Dearborn Heights, Dearborn, Garden City, Westland, Redford, and the surrounding communities. To schedule a consultation, call our office today at (734) 425-4400.