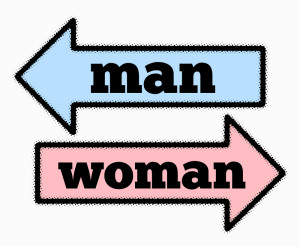 You all know that men and women are different. You figured that out at an early age. Not only do men and women look, act, and communicate differently, they show their emotions differently, and they even take care of themselves differently. In today's blog, your Livonia, MI dentist, Dr. James Stewart explains oral health differences between men and women.
The Research Study
A research study, which consisted of a questionnaire and a dental exam, evaluated over 800 male and female young adult participants regarding their oral health practices. The participants answered questions about their oral health behaviors; oral health habits; their attitudes toward dental visits, exams, and treatments; their dental knowledge; and their overall lifestyle. The dental exam evaluated the participants for symptoms of periodontal disease.
The Research Results
The results of the study showed that men have a more negative attitude toward dental visits and dental care than women do. Women are more attentive concerning their oral health, and are better informed regarding proper oral health care procedures than men. Men skip out on their dental checkups 50 percent more often, and exhibit more symptoms of periodontal disease than women do. Women are more likely to attend follow-up treatments than men.
A Second Study
A second study showed men were more likely to develop periodontal disease than women–60 percent of men compared to 40 percent of women. Men are at higher risk for heart disease than women, with more than 50 percent of male deaths in 2009 from heart related illnesses.
What Does It All Mean?
An abundance of research verifies the link between your dental health and overall health. Dental health has been linked to chronic illnesses including, diabetes, hypertension, heart disease, dementia, as well as prostate health and infertility in men. The research indicates that people diligent in their oral health care may experience better health than those who aren't.  The fact that men do not attend to their oral health as diligently as women puts them at a disadvantage regarding their long-term, overall health.
About Dr. Stewart
James R. Stewart, Jr, DDS, PC and our compassionate staff proudly serve patients of all ages from Livonia, Farmington Hills, Plymouth, Northville, Dearborn Heights, Garden City, and all surrounding communities. If it's time for a professional cleaning, call our office today at (734) 425-4400, to schedule an appointment.
We welcome patients living on the Treasure Coast, including Hobe Sound, Jupiter, Okeechobee, St. Lucie West, and the surrounding areas.