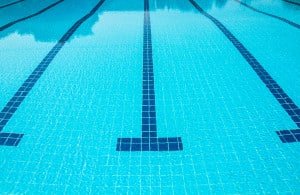 Just when you thought winter couldn't last any longer, you looked up and realized it's still January! While you might find that your initial love of spending cozy time indoors has begun to diminish, you are not without hope. Consider this upcoming event for a way to change up your daily routine.
What Is This?
This is the Arctic Chill Indoor Triathlon event. You will have the chance to stay warm, while you take part in the 9th annual triathlon, all taking place inside instead of outdoors. The event will include:
A swim (20 minutes)
A bike ride (20 minutes)
A run (20 minutes)
The triathlon includes breaks between each event.
When Is It?
This event will take place on Sunday, January 31, 2016 from 7am to 1pm.
Where Is It?
You may attend the triathlon at the Livonia Community Recreation Center, located at the following address:
15100 Hubbard Street
Livonia, MI 48154
Who Is Invited?
Everyone is invited. At the moment, adults are invited to participate. However, younger participants may be allowed if a sufficient amount of individuals register.
How Much Does Participation Cost?
Participation in this event requires a $35 entrance fee. Register by January 15, 2016.
Who May I Contact?
For more information, you may contact (734) 466-2900.