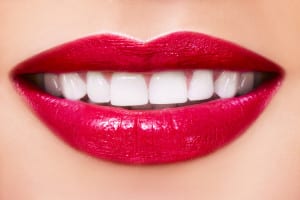 If you were to complain to a friend about everything you dislike about the way your smile looks – are you afraid you'd go on for hours? If you are dealing with a long list of dislikes and an equally long list of smile goals, we invite you to learn more about porcelain veneers. This cosmetic treatment offers astounding smile transformations to patients who wish to address multiple esthetic concerns or who simply wish for a truly remarkable makeover. While you are likely excited that such a treatment exists, you are probably also full of questions. To assist you in learning all that you can about veneers, we have compiled the following list of questions (and answers) to help send you along on your journey:
Question: What do veneers do, exactly?
Answer: Veneers camouflage your teeth and allow you to improve nearly everything about them that you do not like. Rather than covering your entire tooth the way a crown does, veneers are super-thin porcelain shells that we will place over the part of your teeth that show when you smile. They can improve whiteness, tooth shape, tooth size, tooth length, cover cracks, cover stains, cover chips, and fill spaces.
Question: Can I brush them just like my natural teeth?
Answer: Yes. In fact, that is exactly what we suggest. Your veneers are strong yet can become damaged by abrasive products – just like your teeth. So, you should brush them twice a day with a toothbrush that has soft bristles. You will also need to floss once a day.
Question: Will I need to bleach them?
Answer: First of all, teeth whitening is appropriate for natural teeth but will not work on your porcelain veneers. Secondly, you won't need it anyway. Your veneers are highly resistant to discoloration, so you can eat and drink what you want without fading.
Question: Will they feel natural?
Answer: Yes. Composed of very thin layers of porcelain, your veneers will be crafted to look natural and to feel similar to your own teeth. We will create an excellent fit and make necessary adjustments for comfort and beauty.
ABOUT YOUR LIVONIA, MI COSMETIC DENTIST:
James Steward, DDS, and our compassionate staff proudly serve patients of all ages from Livonia, Farmington Hills, Plymouth, Northville, Dearborn Heights, Garden City, and all surrounding communities. To schedule a consultation, call our office today at (734) 425-4400.