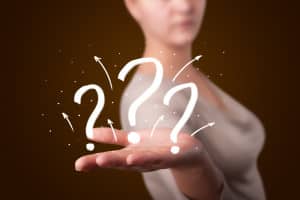 There are few things more overwhelming to our patients than when we recommend root canal treatment to improve an unhealthy tooth. From our point of view, this is a dental care suggestion that should be met with extraordinary enthusiasm and happiness. After all, root canals can actually save your tooth from the need for a tooth extraction – what could be better? However, we fully understand that as a patient, you may feel uneasy simply because of things you may have heard throughout your life. Rest assured, we are ready to address your concerns, so you feel positive about treatment. Look over the following:
Root Canal Concerns: Q&A
Question: Can't I have a more comfortable procedure like a dental filling?
Answer: First, root canal treatment is actually quite comfortable. In fact, most patients will tell you that it's just as comfortable as a dental filling. Like other restorative treatments, we begin by thoroughly numbing the target site and surrounding tissues. Also, we will need to perform a root canal rather than a dental filling because your tooth's dental pulp is either damaged or infected. Fillings do not address these deep-lying problems.
Question: Why don't you remove my tooth instead?
Answer: The goal within dentistry is always to preserve your natural teeth when possible. A natural tooth allows you to chew and speak effectively and provides stimulation to your jawbone, which keeps your jaw tissue healthy. Removing the tooth will only result in the need for tooth replacement that can become costly and time-consuming.
Question: Will my tooth look horrible after treatment?
Answer: No. We will cover your tooth with a beautiful dental crown to complete your root canal treatment. Our crowns are primarily composed of zirconia or porcelain, both of which provide a lifelike appearance. In addition, we will customize the crown and color-match it to blend beautifully with your smile.
Question: Can't I just let my tooth heal?
Answer: No. Your tooth will not heal. Unfortunately, infected or damaged dental pulp cannot restore itself. We will need to remove it with a root canal treatment to save your tooth. Ignoring the problem may result in severe consequences, such as an abscess or infection that moves throughout your mouth, infecting otherwise healthy tissues.
ABOUT YOUR LIVONIA, MI COSMETIC DENTIST:
James Stewart, DDS, and our compassionate staff proudly serve patients of all ages from Livonia, Farmington Hills, Plymouth, Northville, Dearborn Heights, Garden City, and all surrounding communities. To schedule a consultation, call our office today at (734) 425-4400.