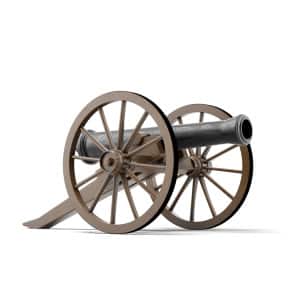 Do you fancy yourself quite the Civil War buff? Is there something about taking in a reenactment of the past that you deeply enjoy? If history is your thing, you may want to gather up your own troops and head out to this upcoming event. It is sure to be both entertaining as well as educational – you can't beat that!
About The Event
This is the Guns n' Gowns event, which is considered a "living history event." What's that mean? Well, The 17th Michigan Company E Volunteer Infantry will be reenacting historical moments in our history. You can expect to witness the following during the event:
Period appropriate equipment and clothing
What civilian life was like
Surgery practices
You can get the feel of military camp at the time
And more!
Event Location
This event will take place at Greenmead Historical Park, located at the following address:
20501 Newburgh Rd.
Livonia, MI 48152
Event Date and Time
Spend your time enjoying this event on Saturday, September 26, 2015 from 10:00am to 6:00pm.
Contact Information
For additional details, you may contact a member of the volunteer infantry company by choosing the appropriate email address from their website.