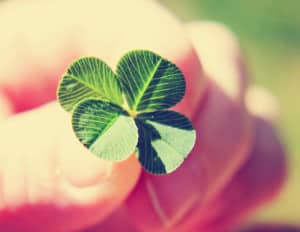 Were you hoping that the luck of the Irish would be on your side this St. Patrick's day, keeping your smile safe from all of the potential danger that seems to lurk around every corner? While it would be nice to rely on a little luck from time to time, this mystical approach will not do much for the actual state of your oral health. Use this fun holiday as a reminder that you will indeed feel quite lucky to show off a beautiful smile if you know how to keep your teeth and gums healthy. It just so happens we have some helpful tips up our sleeves.
Tip #1: Remember That Visits With Us Are Comprehensive
Remember that we suggest you come in to see us for your preventive dentistry appointments for a long list of reasons. This isn't just a time for us to catch up with you and give your mouth a quick glance. Instead, we will remove plaque and tartar that cause issues with your oral health, we will take digital X-rays for a complex understanding of your oral structures, and we will screen you for oral cancer.
Tip #2: Remember That Home Care Is Multifaceted
Keep in mind that the care you provide for your oral health at home is quite complex as well – fortunately, as complex as it is, it is just as easy to achieve. It's just a matter of getting the basics down. If you can remember, "Brush, brush, floss," then you're in good shape. Brush in the morning, brush at night, and make sure you floss one time every day. Simple yet surprisingly effective!
Tip #3: Don't Forget To Focus And Enjoy
When it comes to feeling dedicated to keeping your oral health in good shape, remembering to focus can help significantly. For instance, focus while you brush your teeth and floss instead of attempting to multitask, so you do the best job you can do. Enjoying the process is important, too! Choose products you actually like (such as a yummy toothpaste flavor), so you feel good about dental hygiene rather than resistant.