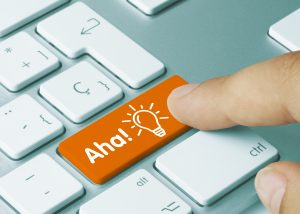 When the final say on your smile during your dental visit with us includes the suggestion of restorative care, it means your oral health has slipped a bit. You might have a damaged tooth. You may have a missing tooth. Or a cavity! Or a tooth infection! The list is long and varied and, while it is easy to care for your smile, sometimes things happen that mean you will require additional help getting that oral health back in good shape. When you need this type of assistance, remember that our Livonia, MI team is here to provide the dental care you need! Learn a few things you might not realize about restorative dentistry to feel even better about receiving it.
Our Practice Offers What You Need
When you realize that you need restorative care, you may worry to yourself (particularly if you're not that well versed in this area of dental care) that you are going to have to elsewhere to receive the care that you require. Fortunately, this isn't going to be the case. We are a practice offering just about every last restorative treatment you might need under our one roof. If you need a dental filling for your cavity, we've got it. If you require a beautiful crown for your damaged tooth, come on in. We are happy to report that we also offer:
Bridges
Partials
Full Dentures
Dental Implants
Root Canal Therapy
Full Mouth Reconstruction
When You Need It, You Need It Right Now
When you need restorative care, you might not always feel it, which means you may not emotionally feel that urgency to set up your treatment. This is where we come in to remind you that if we suggest something, you really do need it immediately, so don't delay. Remember, for instance, that a tooth infection can worsen and abscess quickly. So, schedule that root canal treatment ASAP and you will avoid consequences.
It's Not Something To Feel Negatively About
You might feel bad about the fact that you need restorative care. However, we would like for you to think about it in a positive light instead! Sure, you don't want to have something wrong with your oral health. However, the fact that we can treat it means:
You get your oral health back
Your smile will be nearly good as new
You can prevent additional problems by starting fresh with this clean slate!
See Our Team For Restorative Care Needs
Come in for the care your smile needs when you require restorations in order to bring your once healthy smile back to the original good oral health you enjoyed and would like to maintain! We are here to help. James Stewart, DDS, and our team serve patients from Livonia, MI, as well as Farmington Hills, Farmington, Plymouth, Northville, Novi, Dearborn Heights, Dearborn, Garden City, Westland, Redford, and the surrounding communities. To schedule a consultation, call our office today at (734) 425-4400.