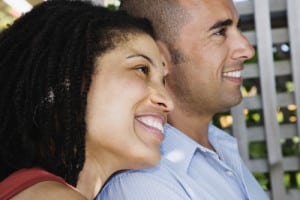 Prevention is the best route to enjoy a healthy smile and avoiding the need for costly and invasive treatments. We believe by maintaining good oral hygiene and seeing the dentist at regular checkups and cleanings, you can improve the health and strength of your smile. Today, we're looking at five benefits of preventive dentistry.
The Benefits of Preventive Dentistry in Livonia, MI
Avoid Tooth Decay: With the right treatments, you can help prevent decay from forming. Brushing and flossing everyday actually helps remove bacteria and stray food particles from your mouth. Doing so keeps the bacteria from breaking down sugar and other particles, leading to plaque buildup that weakening the enamel to cause tooth decay.
Prevent Periodontal Disease: Gum disease affects over 64 million people in the United States, leading to sore, red gums that bleed easily and increasing the risk of tooth loss. Brushing your teeth twice a day, flossing once a day, and undergoing routine dental cleanings twice a year can remove plaque and help you remain free of dental disease.
Keep Your Smile Bright: When you have your teeth professionally cleaned, the dentist or hygienist will remove plaque and then polish the teeth. Doing so removes minor discoloration and allows you to leave with a brighter smile. Routine dental maintenance, such as brushing and flossing, can also reduce the severity of teeth stains.
Stop Bad Breath: Halitosis can occur due to poor oral hygiene or dry mouth. Preventive treatments can address the hygiene aspect, removing plaque and bacteria.
Stop Chronic Headaches: Chronic head pain can often develop when the jaw joints become stressed (TMJ disorder) or via teeth grinding (bruxism). We can address both of these issues and relieve discomfort with an simple and comfortable oral appliance. Worn at night, the device prevents further damage to the teeth form bruxism and eases the tension in the jaw joints.
ABOUT YOUR LIVONIA CHILDREN'S DENTIST:
James Steward, DDS, and our compassionate staff proudly serve patients of all ages from Livonia, Farmington Hills, Plymouth, Northville, Dearborn Heights, Garden City, and all surrounding communities. To schedule a consultation, call our office today at (734) 425-4400.