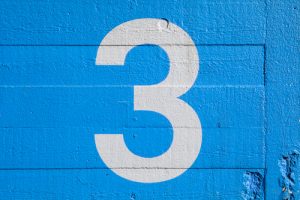 Our team strives to help patients of all ages, from children to seniors, enjoy healthier and more beautiful smiles. To do this, we embrace the latest technology to accurately diagnose oral health concerns, allowing us to choose the right procedures and craft personalized treatment plans. We use technology to help improve smiles.
Using Technology to Improve Smiles
DIAGNOdent: What if we could identify decay before it forms or in the earliest possible stages? With DIAGNOdent we can! The technology uses dental lasers, which pass over the teeth and identify areas of decay or demineralization. A digital readout then alerts to the dentist to areas that need treatment, showing far a cavity has formed. We can then recommend a filling or other solution, often before you even experience discomfort.
Intraoral Cameras: Even just a few years ago, photographing the teeth was a lengthy and often uncomfortable ordeal. Fortunately, we can now use intraoral cameras. A small digital camera sits at the end of a wand, allowing the doctor to take detailed digital photographs of the teeth from multiple angles in a matter of seconds. We can use this to diagnose issues, show patients the areas of their smiles that may need treatment, and to capture before and after photographs.
Orasphere: We believe every patient deserves to know exactly what their treatment will involve and what to expect. With Orasphere, we have access to detailed educational videos on common procedures, which address frequently asked questions and include 3D videos for patients to watch. Of course, we're always eager to answer any questions you may have that the Orasphere videos do not!
If you have any questions or concerns, or if you would like to schedule a visit, then please contact our office today.
Ready to Schedule a Checkup?
James Stewart, DDS, we can perform a thorough exam using advanced technology, improving he health of your smile. We serve patients of all ages from Livonia, MI, as well as Farmington Hills, Farmington, Plymouth, Northville, Novi, Dearborn Heights, Dearborn, Garden City, Westland, Redford, and the surrounding communities. To schedule a consultation, call our office today at (734) 425-4400.