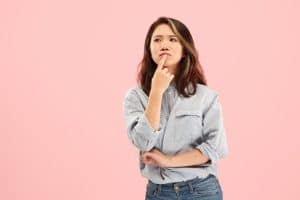 Oral pain is one of those symptoms that you might think you've got all sorted out. You may guess that you know just how to respond, just what's happening, and more. However, though this sensation may often present itself in a way that seems to communicate something obvious, whether the type of problem it's related to or the treatment you may (or may not) require, don't forget: Discomfort is actually something that can cause you a lot of confusion! That is, unless you come in for a checkup with our Livonia, MI team, so you know just what is really going on. Let's work through some additional and very helpful reminders for you to consider!
#1: It's Not Necessarily What You Think
Remember that if you're dealing with any type of oral pain, you may think your guess is best. However, that isn't necessarily the case! We remind you that you may think that it's a particular tooth that's hurting but it's actually the neighboring tooth. You may think it's a toothache but it's actually tender gum tissue. You may guess you have a cavity but it's an infection! Rather than make a single assumption, instead, save yourself the time and headache and come in for a dental checkup with our team! We will tell you just what's going on.
#2: You Might Need Professional Treatment! Or Not.
We may let you know that you need professional treatment for whatever is causing your oral pain. Maybe you have tooth decay and you require a dental filling. However, it's also possible that you just have a minor sore that you need to keep clean by continuing to practice your daily dental hygiene and by rinsing with salt water until it's gone. Again, you're not going to be able to sort all of this out on your own. Instead, you will need our professional guidance (and care) in order to get your smile back in comfortable condition.
#3: It Could Be "Something Else"
What else could it be, you wonder, if your oral pain is not related to something like decay or infected tissue? Well, it's possible that it has something to do with the functional side of your oral health, which means how your tissues work. Maybe you are dealing with TMJ disorder and require oral appliance therapy. Then, there's also possible strain or irritation, such as dealing with uncomfortable teeth simply from sinus pressure if you are congested. Again, come on in! We can tell you what's going on and how to make it better.
Figure Out The Cause Of Oral Pain
Get to the bottom of the discomfort impacting your smile, when you come to our practice for a dental checkup with our compassionate team! Learn all about the problem and the solution for quick improvement. James Stewart, DDS, and our team serve patients from Livonia, MI and the surrounding communities. To schedule a consultation, call our office today at (734) 425-4400.