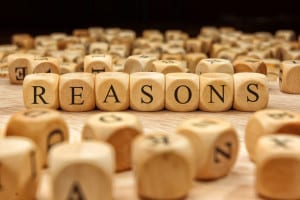 Are you tired of passing by the over-the-counter (OTC) products in the store, fighting the urge to quickly buy them, run home, and conveniently whiten your smile? What's keeping you from making this choice? Perhaps your intuition is suggesting you check with your dentist first! If so, good for you – that gut instinct has served you well. We always suggest visiting us for professional teeth whitening, while avoiding OTC whitening. Allow us to clarify why with some informative reasons.
Reason #1: It's Not As Cheap As You Think
Sure, one package of OTC teeth whitening is a bit friendlier on your budget that a professional treatment. However, you will not achieve the end results you're looking for. You will then have to use multiple treatments, while the cost adds up. OTC options are quite diluted, so they only offer a gentle boost to your smile.
Reason #2: It Will Likely Cause Damage
About the multiple OTC whitening treatments you will need to use to whiten your smile dramatically – they're going to lead to damage. Unlike the carefully made formulations that you will find in our practice (that require a single treatment), the OTC products do not offer serious protection against causing sensitive, dehydrated smiles.
Reason #3: Professional Whitening Is Safe and Effective
Whatever your level of discoloration, we offer professional teeth whitening treatments that will protect your smile, while offering extraordinary improvement. For mild to moderate stains, you may receive at-home whitening. For significant stains, you may receive a deep bleaching system that combines home and in-office treatment.