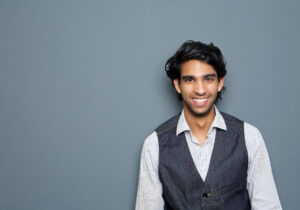 If you have even small flaws with your smile, it can be hard to have full confidence in the way you look. Fortunately, minor imperfections can be addressed through conservative cosmetic work that preserves your overall tooth structure. Your Livonia/Detroit, MI dentist is capable of targeting these problems with a tooth bonding treatment. Through this work, we can modify teeth that are affected by chips or cracks; teeth that look discolored; and even those that look out of place due to their shape or size. Approaching the problem by performing a bonding treatment means delivering results without the need for a permanent restoration, and it preserves more of your healthy enamel.
Precise Cosmetic Treatment Can Improve Your Appearance
With a precise cosmetic dental procedure, we can take care of a tooth that has visible damage, problems with its shape or size, and even issues with its color. Tooth bonding treatment does this work without the need to place a restoration. Instead, we can rely on a resin material that adheres to your tooth structure. The process of treating your smile can take less time than you expect; depending on how many teeth you want restored, you can be finished in as little as one appointment!
Planning Your Personalized Tooth Bonding Treatment
We will determine how to approach your tooth bonding procedure after evaluating your smile and talking to you about what kind of changes you want to see. The resin substance used in treatment can be administered directly to your tooth structure, as it will adhere to it after the application takes place. Once it hardens, it can imitate the appearance of your healthy enamel and hide problems with damage, discoloration, and more!
What Else Can You Achieve With Cosmetic Dental Work?
There are several cosmetic procedures that we can offer to patients who want more confidence in the way they look. A tooth contouring procedure is another option for those who want changes but hope to gain them without receiving permanent restorations. We can reshape a tooth that is too large, and treat one that appears jagged or uneven. We can also focus on brightening enamel affected by stains when we provide a tooth whitening treatment.
Talk To Your Livonia/Detroit, MI Dentist About Tooth Bonding Treatment!
A tooth bonding procedure provides a conservative means of fighting embarrassing dental problems like discoloration, damage, wear and tear, and naturally occurring flaws. This service makes cosmetic work surprisingly conservative, as we can proceed without the need for a permanent restoration to cover unsightly problems. If you want to know more about the different cosmetic treatments that we offer, or if there are any other matters that we can help you with, please contact your Livonia, MI, dentist, Dr. Stewart, by calling (734) 425-4400.