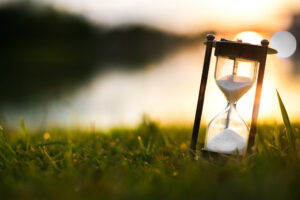 We want to see you for a dental checkup at least once every six months, so we can help you maintain good oral health. In today's blog, your Livonia, MI, dentist talks about what happens during a checkup, and why this is so important for your smile's oral health. We're also looking at how we keep patients safe when they visit us.
What Happens During a Checkup?
When you arrive for your checkup, we will sit you down and talk to you about your oral health routines and your snack and drink choices. We will also take a close look at your teeth and gums with both digital x-rays and intraoral cameras. We also use advanced technologies designed to pinpoint the early stages of decay as well. This technology enables our team to make a diagnosis with accuracy and precision. We then create a treatment plan to address the issues that we discover. Remember, the sooner the treatment is administered, the less extensive it may need to be!
Oral Cancer Screening
We also take time to screen for oral cancer. According to the Oral Cancer Foundation, over 53,000 people will be diagnosed with this in 2022. Over that number, half will succumb to the disease in just five years. This is because the disease is rarely caught in the early stages. But with a routine screening, the chances of an early diagnosis and a recovery are much higher. Be sure to always let us know if you notice sore, rough patches or lesions that don't heal after two weeks, or any unexplained hoarseness, weight loss, or changes in voice.
Keeping You Safe
We want to see you every six months so we can help you enjoy your healthiest smile, and avoid painful issues like tooth decay and gum disease, which could lead to discomfort and even tooth loss. We also take steps to keep you and your family healthy and safe from the spread of COVID-19, which is why we've added Surgically Clean Air Units to each room. These devices help scrub the air of viruses and bacteria, and allergens too. If you have any questions about our checkups or if you would like to schedule one for yourself or for a member of your family, then contact our team today to learn more.
TALK TO YOUR LIVONIA/DETROIT, MI DENTIST ABOUT DENTAL EXAMS
Our team is ready to help people of all ages enjoy good oral health with regular checkup visits. If you want to learn more about the importance of a dental exam visit, then please contact your Livonia, MI, dentist, Dr. Stewart, by calling (734) 425-4400. We want to help you and those closest to you continue to smile with confidence and enjoy good oral health.