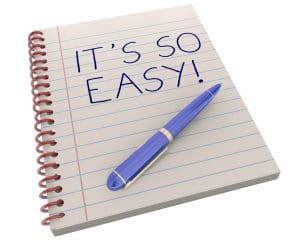 Before you begin thinking about the possibility of advanced means of prevention for your smile, we encourage you to take a step back. Sometimes, it's the simplest of smile health tips that can offer you immense safeguarding from damage. Consider things you should not be doing and that you should be doing for an easier time keeping your grin intact and well.
Don't Pull With Your Teeth
You may not realize how often you rely on your teeth to pull or carry for you! Perhaps you use your teeth to pull apart a package. Maybe you use it to carry your grocery bag because you're at the front door, your hands are full, and you sure wish you had an extra one (but you need to get into the house). Whatever you're using your smile to do that you shouldn't be using it for, well … it's time to stop! Instead, plan ahead, deal with the inconvenience (such as putting your grocery bag on the ground), etc., to protect your smile health!
Use Your Fingers First
Assuming you have washed your hands, you may wish to touch the food you're about to eat first before you dig in. This can help you avoid burns to your mouth! It's a very easy method for avoiding smile health issues (and a ruined meal).
Use Your Utensils To Guide You
Before you let your teeth do the work, let your utensils guide you. Use a nutcracker to crack open a nut. Use a bread knife to see if you can cut through bread crust. Use a fork and knife to see if you can get through the food you're about to eat (or to cut it into chewable pieces). That way, you're not forcing your teeth to perform heavy duty work that can result in broken teeth!
Protect Your Smile Health With Ease
It's easy to avoid accidental broken teeth or a burned tongue, when you remember to think through some easy preventive steps. James Stewart, DDS, and our team serve patients from Livonia, MI, as well as Farmington Hills, Farmington, Plymouth, Northville, Novi, Dearborn Heights, Dearborn, Garden City, Westland, Redford, and the surrounding communities. To schedule a consultation, call our office today at (734) 425-4400.