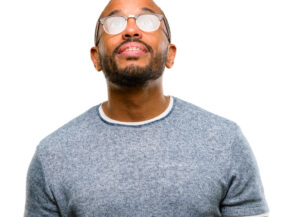 If you have nagging issues with the appearance of your smile, it can affect your daily life. Your mouth is one of the first things that people see when they meet you. If your new acquaintances associate you with poor oral hygiene, it could affect how they view you. Dental breaks and bacterial buildup happen even with positive health habits. Regular visits with your trained oral health professional are therefore important for your lasting success.
Speak with Dr. James Stewart, DDS in Livonia, MI about how the right dental approach can help you to feel better and look great at the same time. We understand that your schedule may be hectic. We can help to determine a timeline for your cosmetic dentistry that works for you. Porcelain veneers could help cover up your past enamel damage and give you a neater appearance. For smaller instances of dental trauma, bonding can help you to have elegant looking teeth after damage. Tidy up your smile with cosmetic enamel enhancement!
Determine Your Course Of Action With An Examination
The first step in your journey to a more beautiful smile is to determine what your needs are. Many patients begin by first reaching toward over-the-counter products such as whitening trays. These products may not be effective in treating your specific enamel concerns. Even more, the improper use of harsh bleaching agents can lead to dentin sensitivity. Avoid doing too much and allow a trained dental professional to take stock of your existing enamel. A cleaning can be a positive procedure to help you look better right away.
Neaten Your Smile With Enamel Renewal
The hardest substance in your body is your enamel, which is the durable exterior tissue of your tooth. Despite its strength, enamel is susceptible to harm in a few different ways. Acid erosion can remove this material over time due to the consumption of soft drinks or other harmful foods. Tooth decay also occurs as a result of poor oral hygiene maintenance. Stick to the guidelines your dentist gives you so that you have the ability to retain your enamel as you age.
Dental bonding is a process that uses a resin to complement your existing tooth material. Your dentist sculpts your enamel solution and sets the resin. After polishing, your smile will blend and you can chew at the location with confidence. For more extensive improvement, speak with us about porcelain veneers. These are thin slivers of ceramic that act as durable reinforcement of your existing enamel.
Helping Your Dental Wellbeing Thrive In Livonia, MI
Your enamel is a source of protection for your mouth. Ensure that your mouth stays strong by calling Dr. James Stewart, DDS in Livonia, MI at (734) 425-4400. Cosmetic dentistry can help give you a fuller smile!