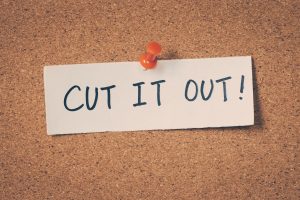 When given the option between protecting yourself against oral cancer or instead, doing things to promote it, chances are good you'd prefer to avoid it! Unfortunately, you may not be sure what you should be doing to keep it from happening. Some culprits that you should avoid are more obvious than others. Let's quickly soar through some very common risk factors that you should most certainly cut out to keep your oral health in check.
Cut Out Heavy Drinking
If you are a heavy drinker, which typically means you're drinking more than two adult beverages daily, this can be bad news for your smile. By cutting out a habit with alcohol or simply avoiding it altogether, you increase your ability to avoid the development of oral cancer. Have questions about specifics? Just ask.
Cut Out Excess Sun Exposure
You may forget about the fact that the sun you're getting on your face every day can contribute to oral cancer. Remember that your lips are exposed to the sun and they are part of your oral health! Remember to use sunscreen everyday to cut out excess exposure to the sun's harmful rays (SPF lip balm is always a smart option, too).
Cut Out Bad Eating Habits
Consider cutting back on bad eating habits and instead doing your best to eat a balanced, healthy diet full of whole foods when possible. When you eat healthy, your body gets the essential vitamins and minerals it needs, which helps you avoid all manner of problems, including oral cancer.
Cut Your Tobacco Habit
Tobacco is a big deal when it comes to oral cancer and other cancers. Cut this habit out to keep your entire body safe.
Lower Your Risk Of Oral Cancer With Our Help
See us for oral cancer screenings when you schedule twice-a-year visits for your checkups and cleanings. James Stewart, DDS, and our team serve patients from Livonia, MI, as well as Farmington Hills, Farmington, Plymouth, Northville, Novi, Dearborn Heights, Dearborn, Garden City, Westland, Redford, and the surrounding communities. To schedule a consultation, call our office today at (734) 425-4400.