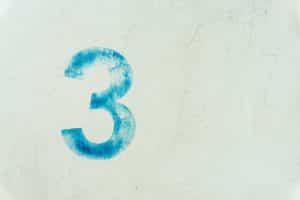 What do you have in your dental hygiene collection? If you answered: Toothpaste, a toothbrush, and dental floss, then your main collection is complete! These are the products you require in order to achieve and maintain a healthy smile. However, when it comes to cultivating not only your essential but also your best collection of products, what might you need to add? Great news: We've got three suggestions that will prove easy to incorporate.
#1: A Timer
What kind of timer, you ask? Any timer will do! Whether you would like to use an analog stopwatch, your phone, an hourglass style timer, or anything else, this makes a wonderful addition to your dental hygiene collection. We encourage you to time your brushing sessions (they should be two minutes each), so you're certain you're doing your best.
#2: Extra Toothbrushes
Of course, you don't necessarily need more than a single toothbrush at a time in your dental hygiene collection. However, it is to your benefit to keep multiple toothbrushes on hand. Why so, you ask? Well, for the following reasons: If you drop yours and you cannot salvage it, you've got a backup. If you suddenly realize it's been four months, you don't need to run to the store. If a friend or loved one becomes a houseguest, you've got a brush to spare!
#3: Products You Like (A Lot)
If you aren't pleased with one or more of the products in your dental hygiene collection, we strongly suggest you add things you do adore. Keeping your smile clean and healthy can be an enjoyable experience, so why not make it one? 
Keep Teeth Clean With Optimal Dental Hygiene
Ask for dental tips if you are in need of ways to improve your dental hygiene, so your home care is always outstanding. James Stewart, DDS, and our team serve patients from Livonia, MI, as well as Farmington Hills, Farmington, Plymouth, Northville, Novi, Dearborn Heights, Dearborn, Garden City, Westland, Redford, and the surrounding communities. To schedule a consultation, call our office today at (734) 425-4400.