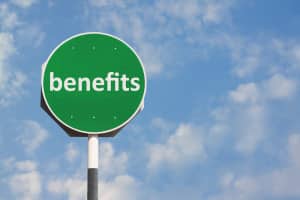 Were you surprised when we told you that you need a tooth-colored filling for your cavity – not a metal filling? Perhaps you don't know much about this type of filling but the name itself makes you think it must be something pretty special. To learn more about the cosmetic advantages (and more) we invite you to consider the following information. By acting with urgency and quickly scheduling this restorative treatment, you can enjoy a restored tooth that looks wonderful and feels healthy again.
They Look Wonderful
The most exciting benefit of tooth-colored fillings is that we match the shade of the material to the color of your tooth. This means that once we place the dental filling in your tooth, you will enjoy a healthy tooth again but you will not even be able to see the filling. Your tooth will look restored and almost brand new.
They Last
You may have heard stories from friends about composite fillings, worrying that though they offer cosmetic value they will not provide the long-lasting restorative treatment you need. Fortunately, you can rest easy; tooth-colored fillings are made of composite, which bonds with your tooth tissue for exceptional wear.
They're Safe For Most Patients
Metal fillings are not safe for most patients. Tooth-colored fillings, however, are safe for almost all patients. Here's why:
Pregnant women cannot be exposed to the potential toxicity of mercury in metal fillings – the same is true for young children. White fillings do not contain mercury.
Metal allergy sufferers cannot receive metal fillings because they may have an allergic reaction. Tooth-colored fillings are also free of metal.
They Improve Your Oral Health
Just like with a metal filling – also called an amalgam filling – a composite filling restores the health of your tooth. We will remove the decayed tissue from within your cavity and move forward by filling the open area with composite, a synthetic resin material. You will then enjoy improved comfort and rejuvenated dental health.
ABOUT YOUR LIVONIA, MI DENTIST:
James Stewart, DDS, and our compassionate staff proudly serve patients of all ages from Livonia, Farmington Hills, Plymouth, Northville, Dearborn Heights, Garden City, and all surrounding communities. To schedule a consultation, call our office today at (734) 425-4400.