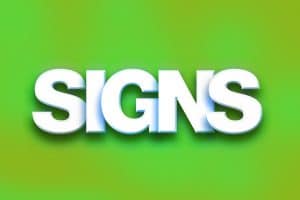 You might have heard that it's absolutely possible to deal with TMJ disorder and related problems without exactly knowing that you're experiencing them. Did you know that discomfort and little quirks that you pass off as just part of your smile can end up being signs that you are having trouble with your jaw joints and that they could use some help? It's true. However, since you don't really know where to begin, it can be difficult to determine whether it's actually time to come in to see us at our Livonia, MI practice or not. Really, in any scenario in which you suspect your smile isn't functioning as well as it could, it's worth seeing us! For some particular signs, however, let's get started.
Headaches That Keep On Keepin' On
Our team knows that if you get headaches, you might assume it's just an affliction that's genetic or that you're causing. Is this possible? Of course. However, you might be overlooking the fact that it's actually TMJ disorder that's causing your problem. The poor function that's taking place within your jaw joints can lead to pain that radiates outward and away from the joints. The result? In addition to chronic headaches, you could be looking at sore shoulders and back pain, too.
Popping, Locking, And Other Weird Sensations
When we mention popping and locking, we're not talking about any retro dance crazes. Nope, instead, we're talking about your TMJs, or your jaw joints, literally locking up while you eat or talk. They may also make popping, grinding, or snapping sounds when you open and close your mouth. If you've noticed this, call us soon to talk about TMJ disorder during a visit.
Pain!
If you mention during a dental checkup that you're in pain and it's near or within your jaw joints, this is often a sign of TMJ disorder. Remember: Your jaws aren't supposed to hurt. Perhaps they feel uncomfortable momentarily if you strain them (which you shouldn't do). However, chronic discomfort, whether it's a sharp pain, soreness, etc., is not good. Instead, it may mean that you're experiencing TMJ problems. Let us help you with effective treatment!
Avoid TMJ Disorder Damage By Seeking Treatment
Seek treatment from our team for TMJ concerns when you schedule a consultation. James Stewart, DDS, and our team serve patients from Livonia, MI, as well as Farmington Hills, Farmington, Plymouth, Northville, Novi, Dearborn Heights, Dearborn, Garden City, Westland, Redford, and the surrounding communities. To schedule a consultation, call our office today at (734) 425-4400.