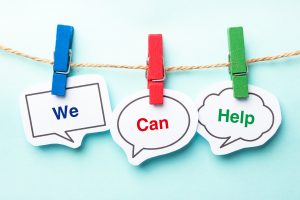 You thought that if you were interested in dental implants, no matter what, it was going to take about six months to a year to arrive at a finish line of a complete smile. Then, suddenly, you learned about Teeth in a Day! You had no idea that you could address tooth loss all in just one visit! In fact, you're still not completely clear on the details, on whether it's something that will work for you, or the best way to approach this possibility for your smile completion. Good news: Your Livonia, MI dentist has advanced training and experience with this treatment! When you're ready to learn more about it, your best bet is heading in for a consultation at our practice!
Learn More About Your Candidacy
First, remember that Teeth in a Day can provide you with a way to complete your smile with the use of dental implants and a denture. If you are interested in this type of treatment to address tooth loss (and you're not solely interested in something like implants and crowns or traditional dentures), then your desire for Teeth in a Day is a solid start! Next, we will simply need to see you to learn more about your current smile and jaw health, to further explain treatment to you, and to determine whether you're currently a good candidate!
Explore Best Options
Keep in mind that our goal is to help you figure out which dental implant treatment is going to work for your needs, for your budget, for your long-term smile health, etc. When you visit with us, we will discuss all possible treatment options, as we highlight what makes Teeth in a Day stand out! Remember that the main benefit of this solution is that you can receive implants and head home with temporary "teeth" that will instantly give you back a complete smile, while your tissues are thoroughly recovering from implant placement. Curious about the details? Learn more by seeing us!
Avoid Implant Centers, See Us Instead
You may find it tempting to head to a dental implant center that you hear about! After all, that's all that they do, so why not try it out, you wonder? Well, that's the thing: When you're considering your oral system, seeing a dentist you can visit over and over is actually preferable. We can address any and all related needs (tooth loss doesn't occur in a vacuum, you still need to take the entirety of your oral health into consideration), as we give you the one-on-one attention you deserve for a wonderful experience!
See Us Soon To Discuss Teeth In A Day 
Learn about Teeth in a Day, amongst our other dental implant solutions, when you're looking for a way to thoroughly replace your missing teeth! See us soon to begin heading toward a complete, healthy smile. James Stewart, DDS, and our team serve patients from Livonia, MI and the surrounding communities. To schedule a consultation, call our office today at (734) 425-4400.