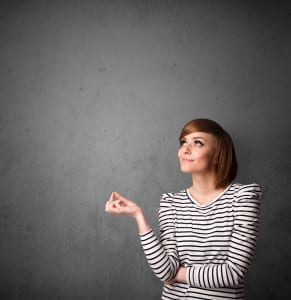 Just when you think you know all there is to know about restorative dentistry and the benefits of dental crowns, you find out there's something called a three-quarter crown. Rest easy – this is not really what it sounds like, nor is it difficult to understand. Partial crowns provide patients with an extended treatment options that promote long-term oral health and the ability to preserve as much natural tooth tissue as possible. Fortunately, having access to a full spectrum of restorative solutions means exceptional protection for the structure, health, and beauty of your smile.
About Full Dental Crowns
A full crown is a prosthetic tooth that we create out of artificial material like porcelain or zirconia. This is a hollow prosthetic that we will custom-craft to blend with the color of your surrounding smile and the shape and dimensions of your surrounding teeth. We will situate it permanently over your remaining natural tooth, placing it with cement for long-term protection and wear. You may require a crown when your tooth is too significantly damaged for other restorative treatments but an extraction is not yet required.
About Partial Crowns
What do you do when a filling is not substantial enough to address your tooth damage but a dental crown simply offers more coverage than you need? You choose a partial crown, of course. Depending on the particular type of damage your tooth has incurred, you may need one of the following:
Inlay: Considered a "partial crown" this is a restoration that we will craft before we place it. The goal of an inlay is to replace missing tooth tissue that becomes lost between the outward projections on the top of your tooth, also known as "cusps."
Onlay: An onlay replaces damaged cusp tissue and tissue that stretches down the side of your tooth.