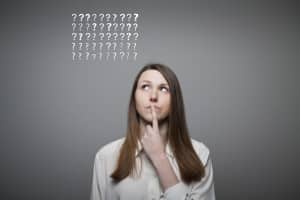 You may have a lot of ideas about whether you need a dental filling to treat your tooth decay. Unfortunately, we often find that patients have come across a significant amount of false or confusing information within their lifetimes, which causes them to hesitate when it comes to receiving restorative care. Fillings offer patients a wealth of benefits, which become more and more important the longer tooth decay continues to progress within your tooth. We ask that you test your knowledge with the following quiz, so you may gain a more positive perspective on how fillings can greatly improve your smile and oral health.
Dental Fillings Quiz: True or False
True or False: Dental fillings are comfortable because we begin treatment by numbing your tooth as well as the tissue that surrounds that tooth.
True or False: Avoiding a dental filling may result in severe, preventable consequences like a tooth infection and the need for more complex treatment like root canal therapy.
True or False: We offer tooth-colored fillings, rather than metal ones, so our patients can receive a beautiful finished product as well as a host of other enticing benefits.
Fillings Quiz Answer Key
True. We always begin restorative treatments by taking measures to ensure your comfort. We will monitor you throughout the procedure to make sure you are comfortable.
True. A cavity will not suddenly stop developing – it will continue to worsen unless treated with a filling. By ignoring the need for treatment, you set your tooth at risk for infection and either the need for a root canal or an extraction, both of which will require additional treatment to repair or replace your tooth.
True. Unlike metal, composite (the synthetic resin material we use in white fillings) will be color-matched to your affected tooth for a visually undetectable outcome. Your tooth will simply look whole and healthy again. In addition, tooth-colored fillings are safe for most patients, insulate very well against extremes in temperature, and bond directly to your tooth tissue for long-lasting wear.
ABOUT YOUR LIVONIA, MI COSMETIC DENTIST

:
James Steward, DDS, and our compassionate staff proudly serve patients of all ages from Livonia, Farmington Hills, Plymouth, Northville, Dearborn Heights, Garden City, and all surrounding communities. To schedule a consultation, call our office today at (734) 425-4400.