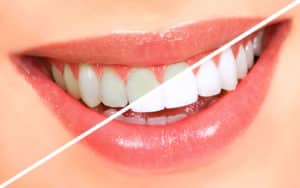 Summer is almost here, ready to enjoy the warmer weather with a dazzling smile? If unsightly teeth stains stand between you and a more attractive smile, talk to our office. We can help brighten your smile with professional teeth whitening, as well as other cosmetic treatment options. We can also discuss ways to improve oral hygiene, which helps reduce the severity of future teeth stains.
Find Out How to Brighten Your Smile with Today's Quiz
True or False: Following treatment you can help decrease severity of future stains.
True or False: We offer multiple whitening options.
True or False: Veneers can address permanent teeth stains.
True or False: Foods and drinks can increase the risk of discoloration.
Answer Key
True. Once discoloration has been addressed, you should try to cut back on foods and drink with staining agents. In addition, you should brush and floss daily to limit the amount of plaque buildup. Plaque and tartar can make stains more likely to appear. In addition, you should have your teeth thoroughly cleaned twice a year by your dentist.
True. We can provide both in-office and at-home teeth whitening to reduce the appearance of discoloration and brighten your smile. To see which option works best for you we will need to carefully examine your teeth and assess the cause/severity of your teeth stains.
True. Should you have permanent, also known as intrinsic, stains, we may suggest making them with a restoration. A lifelike porcelain veneer can be attached to the front of the tooth, completely changing the shape and shade of the tooth in as little as two visits.
True. Berries, coffee, red wine, soda, tea, and even fruit juices can often increase the risk of discoloration forming. You can cut back on these agents to reduce the severity of future teeth stains. In addition, we also recommend you quit smoking or sing tobacco products and see your dentist every six months for checkups so your smile can be monitored for issues that affect the health and appearance of your teeth.