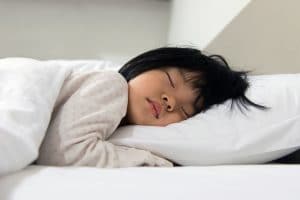 We offer a number of procedures designed to help the health and appearance of a child's smile. But did you know we also have treatments to help treat an oral health issue related to poor sleep and behavioral issues? Orthotropics help children in Livonia, MI, enjoy better oral health and a protect them from serious issues down the road.
Try Our Quiz on Orthotropic Solutions
True or False: Issues with the growth of oral structures may lead to problems with behavior.
True or False: Treating the issue reduces the risk of sleep apnea.
True or False: We offer a custom-made oral appliance.
True or False: Trouble sleeping could be a warning sign.
Answer Key
True. Problem with the growth and development of the oral structures and jaw could prevent unobstructed breathing during the night. As children lose adequate sleep, they could begin to experience poor behavior at home and school. Often, these kids are even assumed to have ADD or ADHD.
True. By changing how the jaw and oral structures form, you ensure uninterrupted breathing throughout the night. As the children grow into their teens and adulthood, this means a reduced risk of obstructive sleep apnea (OSA), which leads to exhaustion and a higher risk of high blood pressure, depression, and even stroke or heart attack.
True. To reshape and guide oral tissue development, we will prescribe an oral appliance. Custom-made for your child's smile, the device fits comfortably and is worn at night. Th device helps ensure proper breathing and proper rest!
True. Does your child experience trouble falling asleep, or do they wake several times in the night? Night terrors, sleep taking/screaming, restless sleep, trouble waking up, moodiness, and drowsiness during the day are all possible indicators.
DO YOU HAVE QUESTIONS ABOUT CHILDREN'S DENTISTRY?
Using orthotropics, we can improve the health and function of your smile! James Stewart, DDS, and our team serve patients from Livonia, MI, as well as Farmington Hills, Farmington, Plymouth, Northville, Novi, Dearborn Heights, Dearborn, Garden City, Westland, Redford, and the surrounding communities. To schedule a consultation, call our office today at (734) 425-4400.