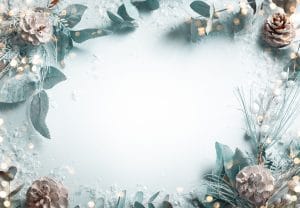 When you're getting more and more exciting, as the festive holiday time inches its way closer, there's something that you can easily forget about but that you should really spend some serious time considering: It's your jaw joints! Yep, when you're someone who deals with any amount of TMJ disorder, jaw joint stress, etc., then it's very important to remember to give these joints the consideration they need, so you can enjoy the footloose and fancy free feeling of the holidays without letting your celebratory mood negatively impact your oral health. Sound difficult? It isn't. Our Livonia, MI team can explain!
Try To Limit (Or Address) Stress
Have a gift list a mile long that you still need to start on and you haven't even finished planning out your Thanksgiving meal yet? The holidays can bring some serious stress with them, even if the stuff you're doing is technically something you enjoy. If you're prone to grinding, clenching, or simply tensing up your muscles, then this can lead to some stress for your TMJs. Rather than leading to or making TMJ disorder worse, we suggest you spend just a little pre-holiday time thinking this through. Whether it means keeping your usual yoga sessions going, getting a massage, or setting aside meditative time, make it happen!
If It's On The No-No List, Don't Eat It!
We know. You might have that moment during a holiday party, when you think to yourself that you're going to cheat just this one night and eat crunchy, hard-to-chew, hard foods that you would usually avoid because they can lead to bad news for your jaw joints. While it may seem like just one session of cracking hard nuts open with your teeth or indulging in candied apples is no biggie, if you're already having TMJ disorder issues, you can make things worse. If it's something you know is on the no-no list, just avoid it. Find something else. Your jaw joints will thank you later and you'll be happy to report during your next checkup that you've been very responsible!
Use. Your. Treatment.
Have TMJ disorder treatment? Use it. Use it every single day without letting yourself rationalize that it's okay to leave it behind when you travel for the holidays (or something similar). Haven't begun this type of care yet? What are you waiting for? See us as soon as possible!
Keep TMJ Health Optimal This Holiday! 
Don't let your dental care fall by the wayside this holiday season, even when the main topic is solely related to your TMJs! Instead, remember that your jaw joint health is important and see us for any required care! James Stewart, DDS, and our team serve patients from Livonia, MI and the surrounding communities. To schedule a consultation, call our office today at (734) 425-4400.