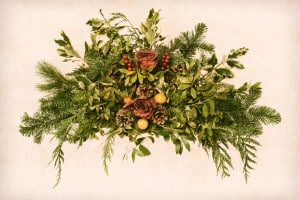 Are you a member of the Livonia Garden Club? Are you a gardening fanatic – or, perhaps someone with a brown thumb who still deeply adores plant life and all the beauty that nature has to offer? Whatever the case, the Garden Club is hosting an enjoyable upcoming event that will help you kick start (or add to) your holiday shopping.
What Is The Event?
This is the Livonia Garden Club Holiday Boutique, an event during which you will have the chance to take a look through some beautiful holiday gift and décor options.
When Is The Event?
This event will take place on Saturday, December 5, 2015 from 9:30am to 11:30am.
Where Is The Event?
The event will be held at the Livonia Senior Center, which you may visit at the following address:
15218 Farmington Road
Livonia, MI 48154
Who Is Invited?
Everyone is welcome!
I Have Questions About The Event
For further information, you may send an email to l​g​c​p​r​e​s​i​d​e​n​t​@​y​a​h​o​o​.​c​o​m​.